Downloads

Morton's Lite: 13%

Begin playing immediately with this complete, ready-to-play Random Reality Game, with rules identical to Morton's List. It contains a complete Table of 30 Quests and 30 Manipulations, creating hours of entertainment. (requires standard dice and Morton Boulder to play)




The 13 Table Icons of Morton's List

These are the 13 principle symbols of Morton's List, representing the 13 aspects of reality, as diagrammed in the Wheel of Karma. The 6 Warning Icons are also included, and ready for your non-commercial use on web pages, flyers, or whatever else.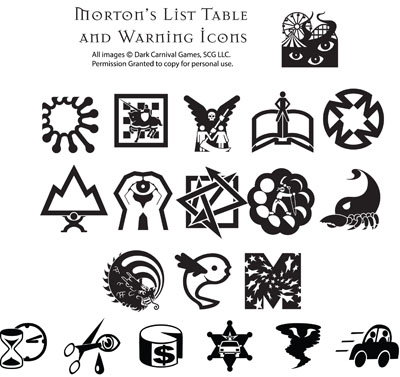 The 13 Titles of Morton's List

Mapping the ascension through the many Quests of Morton's List. Available in .pdf for your graphical enjoyment.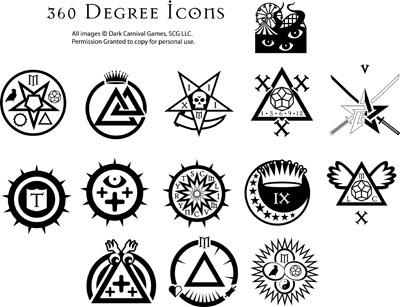 Specialty Lists:

Specialty Lists require Morton's List to play, containing new arrangements of the 13 Tables, with new game effects.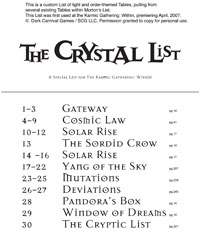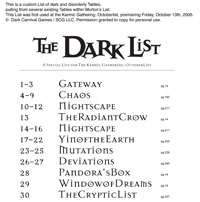 Friday the 13th and Miami After Dark Special Tables

Draws upon the Tables of light and the right handed path, guiding experiences toward the uplifting and orderly. (Premiered at the Karmic Gathering: Within)